School is in full swing. We're finally getting into a routine and I'm all HALLELUJAH!
Boring? Maybe for some. But I had a super exhausting, busy summer … it was so manic,  I'm actually welcoming the monotonous, day to day craziness.
Menu planning is also in full swing, because honestly, it's the only way for me to possibly avoid hitting a drive through or ordering take out on a regular basis out of sheer exhaustion. Planning is where it's at – it's WAY too hard to decide what to make for dinner and execute it at 6:00 pm with ravenous children (and lets face it, spouses) all up in your face.
So, it's Sunday, and my gift to you (and you and you) this week is a Menu Plan Your Butt Off full of family friendly, easy and delicious dinners. A few slow cooker meals, some quick fixes (hello Taco Macaroni!) and a whole lot of stick to your ribs but not your backside goodness.
If you're stopping by for the first time today, we do this free menu plan (with printable grocery) list every single week! We've got tons of menus in the archive if this one isn't what you're looking for…check it out!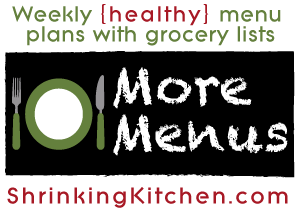 Have a wonderful week, and happy cooking!
---
Monday: Three Bean Turkey Chili.
---
Tuesday: Lightened Up Chicken Tetrazzini with a green salad.
---
Wednesday: Slow Cooker Swiss Steak with Cauliflower Mash.
---
Thursday: (Slow Cooker) Spicy Pulled Port Tostadas with Cumin Lime Slaw
---
Friday: Date night or take out – healthy of course!
---
Saturday: Skinny BBQ Chicken Pizza and a green salad.
---
Sunday: Sneaky Cheesy Taco Macaroni with steamed green beans.
---
Snacks:
Carrot Sticks with Dilly Ranch Dressing
---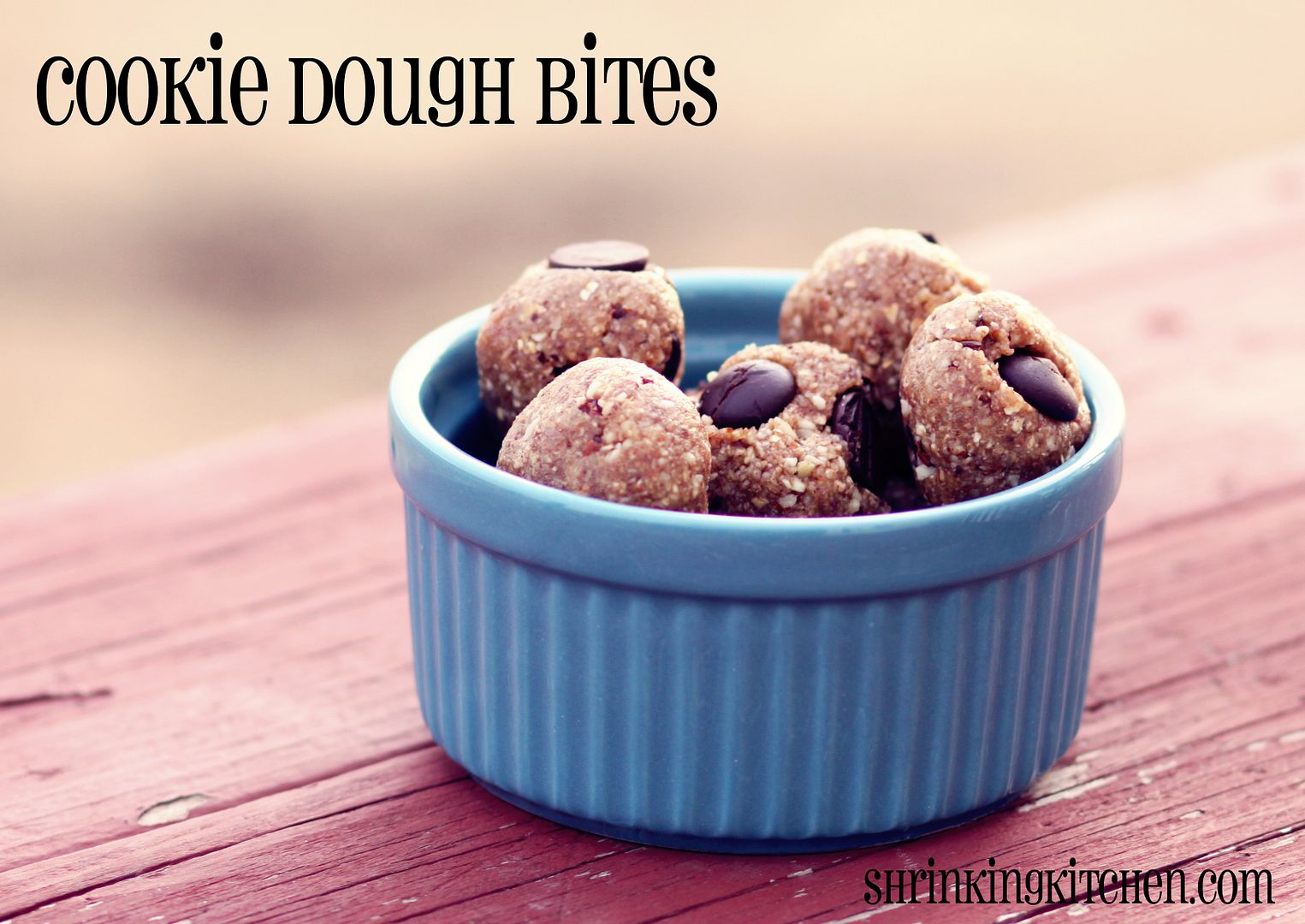 ---
Grocery List:
For the Three Bean Turkey Chili
1 pound ground turkey breast
1 bell pepper (your choice of color)
1 poblano pepper
1 medium yellow onion
2 cloves garlic
1 15.5 ounce can low sodium diced tomatoes
1 15.5 ounce can low sodium black beans
1 15.5 ounce can low sodium kidney beans
1 15.5 ounce can low sodium pinto beans
1 tablespoon cumin
1 teaspoon chipotle chili powder
For the Lightened Up Chicken Tetrazzini:
1 pound boneless, skinless chicken breast tenders
1 teaspoon thyme
2 cloves garlic
1 1/2 tablespoons unsalted butter
1 tablespoon all-purpose flour
3/4 cup skim milk
3/4 cup fat free chicken broth
1/4 pound whole grain fettuccine
1 cup frozen peas
2 tablespoons freshly grated Parmesan
head of leafy green lettuce
your choice of salad fixings
Slow Cooker Swiss Steak with Cauliflower Mash
1.5 pounds sirloin steak or round steak
1 small onion
2 ribs celery, diced
1 green bell pepper
1 28 ounce can diced tomatoes
1 tablespoon Worcestershire sauce
3 cloves garlic
½ teaspoon dried oregano leaves
1 bay leaf
1-2 tablespoons whole wheat flour
1 medium head of cauliflower
1 tablespoon butter
For the Spicy Pulled Pork Tostadas with Cumin Lime Slaw:
1  2 lb pork shoulder
1 onion, quartered
3 garlic cloves, smashed
1/8 teaspoon ground cinnamon
2 teaspoon cumin
1 teaspoon dried oregano
1/8 cup brown sugar
1/2 teaspoon chili flake
1/2 bottle beer
16 small corn tortillas
1 head napa cabbage, chopped
1 red bell pepper, diced
1/4 cup sweet corn (from the cob or frozen)
1/4 cup chopped cilantro
1 tablespoon jalapeño pepper
1 teaspoon cumin
juice of 1 lime
1 teaspoon honey
2 tablespoon fat free plain yogurt
For the Skinny BBQ Chicken Pizza:
1 1/4 teaspoon active dry yeast
1 cup water, room temperature
1 3/4 cup all purpose white wheat flour
1 cup cake flour
1 1/2 teaspoons salt
2 teaspoons sugar
8 tablespoons barbeque sauce
2 cups cooked chicken breast, diced (to make your life easy, use the bagged grilled chicken in the freezer section)
2 green onions, chopped
1 yellow bell pepper, diced
8 ounces shredded part skim mozzerella cheese
8 ounces shredded low fat cheddar cheese
handful of chopped cilantro
For the Sneaky Cheesy Taco Macaroni with green beans:
1/2 pound lean ground turkey
1 cup canned black beans
1 15 ounce can diced tomatoes and chiles, with juices
2 cups water
1 cup dry whole wheat or high fiber elbow macaroni
1 packet low sodium taco seasoning
1 tablespoon butter
2 tablespoons flour
1 cup butternut squash puree
3/4 cup skim milk
3/4 cup shredded sharp cheddar
1 pound fresh green beans
For the Carrot Sticks with Dilly Ranch Dressing:
3/4 cup fat free Greek yogurt
1/4 cup lowfat buttermilk
1 teaspoon white or apple cider vinegar
1 teaspoon dried dill
2 tablesppons fresh flatleaf parsley
1/4 teaspoon dried garlic
1 teaspoon dried onion flakes
1 bag baby carrots
For the Cookie Dough Bites:
2/3 cup raw almonds
2/3 cup raw walnuts
2/3 cup raw oat flakes (you could use rolled oats)
1/2 tsp ground cinnamon
1/4 cup raw agave nectar
2 tsp pure vanilla extract
3 tbsp cacao nibs or dark chocolate chips