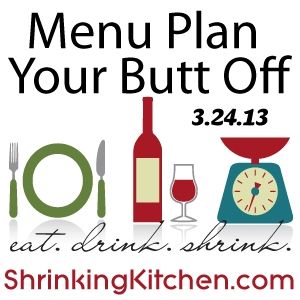 Sunday funday? More like Sunday get as much stuff done as possible day. Seriously. I'd hardly call it relaxing.
One think I won't have to stress about is grocery shopping and dinners for the next week. Menu planning, people! It's where it's at! I've put together an amazing meal plan this week, in my humble opinion. Everything is full of flavor and good for you. A few dishes are a little adventurous, but that's a good thing!
If you're stopping by for the first time today, we do this free menu plan (with printable grocery) list every single week! We've got tons of menus in the archive if this one isn't what you're looking for…check it out!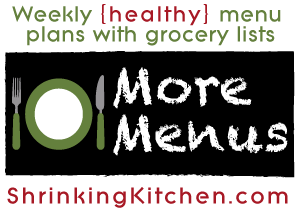 Have a wonderful week, and happy cooking!
*****
Monday: Yellow Split Pea Curry served with quinoa.
Tuesday: Lightened Up Chicken Tetrazzini with a green salad.
Wednesday: Crunchy Fish Sticks with Greek Yogurt Tartar Sauce and Sesame Orange Broccoli Slaw. 
Thursday: (Slow Cooker) Spicy Pulled Port Tostadas with Cumin Lime Slaw
Friday: Date night or take out – healthy of course!
Saturday: Skinny BBQ Chicken Pizza
Sunday: Sneaky Cheesy Taco Macaroni with steamed green beans.
 Snacks:
Carrot Sticks with Dilly Ranch Dressing
Cookie Dough Bites: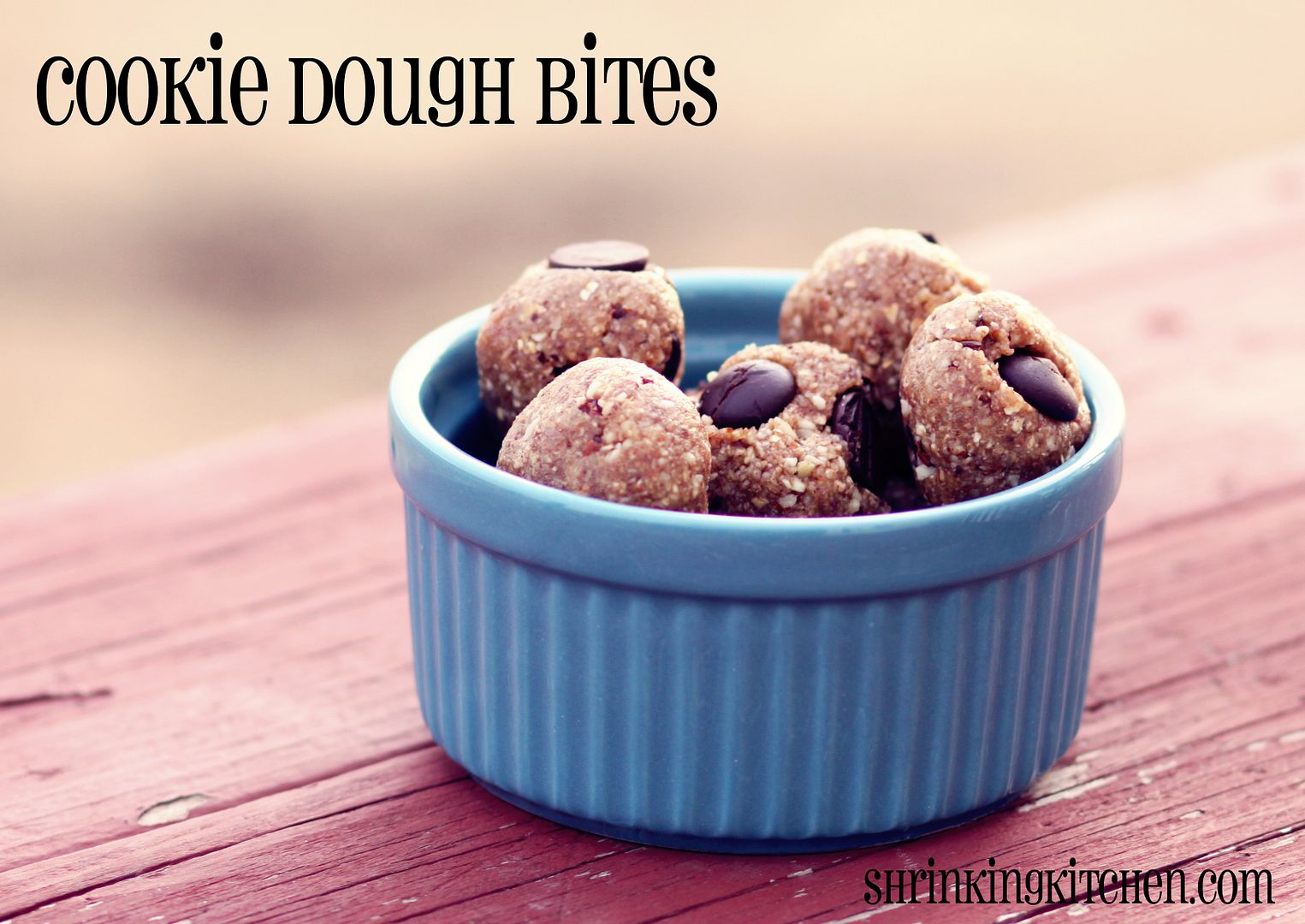 Grocery List:
For the Yellow Split Pea Curry:
1 large russet potato
1/2 cup yellow split peas
1 cup cauliflower florets
1 small (8 ounces) eggplant
1 medium carrot
1/2 teaspoon ground turmeric
1 teaspoon cumin seeds
4 large cloves garlic
1-3 fresh green chiles, such as Thai or serrano chiles
1 tablespoon cornstarch
1/4 cup fresh cilantro
fresh ginger
1 medium lime
1 teaspoon butter
dry quinoa
For the Lightened Up Chicken Tetrazzini:
1 pound boneless, skinless chicken breast tenders
1 teaspoon thyme
2 cloves garlic
1 1/2 tablespoons unsalted butter
1 tablespoon all-purpose flour
3/4 cup skim milk
3/4 cup fat free chicken broth
1/4 pound whole grain fettuccine
1 cup frozen peas
2 tablespoons freshly grated Parmesan
head of leafy green lettuce
your choice of salad fixings
For the Crunchy Fish Sticks with Greek Yogurt Tartar Sauce & Sesame Orange Broccoli Slaw:
1 1/2 pounds cod fillet
1 cup whole wheat panko bread crumbs (regular whole wheat breadcrumbs will work if you can't find panko)
1 egg
1 egg white
1/2 teaspoon (more or less depending on your taste) sriracha hot sauce
1/4 cup plain, fat free Greek yogurt
1/8 cup light mayonnaise
1 tablespoon sweet pickle relish
1/2 teaspoon (more or less depending on your taste) sriracha hot sauce
1/4 teaspoon dried dill
2 tablespoons lemon juice
pinch seasoning salt
1 package broccoli slaw mix (in the produce section by the bagged salads)
1 orange or red bell pepper
1/2 cup shelled edamame
20 raw almonds
4 ounces snow peas
1 green onion
1/4 cup crunchy chow mein noodles
1 orange
1/2 tablespoon sesame oil
1/4 teaspoon soy sauce
1/4 teaspoon fresh grated ginger
For the Spicy Pulled Pork Tostadas with Cumin Lime Slaw:
1  2 lb pork shoulder
1 onion, quartered
3 garlic cloves, smashed
1/8 teaspoon ground cinnamon
2 teaspoon cumin
1 teaspoon dried oregano
1/8 cup brown sugar
1/2 teaspoon chili flake
1/2 bottle beer
16 small corn tortillas
1 head napa cabbage, chopped
1 red bell pepper, diced
1/4 cup sweet corn (from the cob or frozen)
1/4 cup chopped cilantro
1 tablespoon jalapeño pepper
1 teaspoon cumin
juice of 1 lime
1 teaspoon honey
2 tablespoon fat free plain yogurt
For the Skinny BBQ Chicken Pizza:
1 1/4 teaspoon active dry yeast
1 cup water, room temperature
1 3/4 cup all purpose white wheat flour
1 cup cake flour
1 1/2 teaspoons salt
2 teaspoons sugar
8 tablespoons barbeque sauce
2 cups cooked chicken breast, diced (to make your life easy, use the bagged grilled chicken in the freezer section)
2 green onions, chopped
1 yellow bell pepper, diced
8 ounces shredded part skim mozzerella cheese
8 ounces shredded low fat cheddar cheese
handful of chopped cilantro
For the Sneaky Cheesy Taco Macaroni with green beans:
1/2 pound lean ground turkey
1 cup canned black beans
1 15 ounce can diced tomatoes and chiles, with juices
2 cups water
1 cup dry whole wheat or high fiber elbow macaroni
1 packet low sodium taco seasoning
1 tablespoon butter
2 tablespoons flour
1 cup butternut squash puree
3/4 cup skim milk
3/4 cup shredded sharp cheddar
1 pound fresh green beans
For the Carrot Sticks with Dilly Ranch Dressing:
 3/4 cup fat free Greek yogurt
1/4 cup lowfat buttermilk
1 teaspoon white or apple cider vinegar
1 teaspoon dried dill
2 tablesppons fresh flatleaf parsley
1/4 teaspoon dried garlic
1 teaspoon dried onion flakes
1 bag baby carrots
For the Cookie Dough Bites:
2/3 cup raw almonds
2/3 cup raw walnuts
2/3 cup raw oat flakes (you could use rolled oats)
1/2 tsp ground cinnamon
1/4 cup raw agave nectar
2 tsp pure vanilla extract
3 tbsp cacao nibs or dark chocolate chips (I used 2 Tbsp and 1 Tbsp cacao nibs… will try straight cacao next time!)