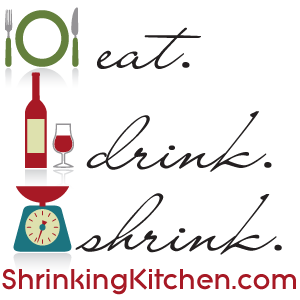 Spring is upon us, and with it longer (and busier) days, wonderful spring produce, and the dread of the rapidly approaching swimsuit season (wait…is that just me?).
Here at Shrinking Kitchen, we've been busy as bees getting ready for an amazing April. We've got lots of deliciousness in store, and I want to share a bit today!
First of all, did you check out Christy's menu plan for this week? Everything is under 30 minutes! A total lifesaver for me – I'm not the greatest planner. In fact, I usually forget about dinner prep until the kids get whiny at 5 pm. This week, we'll be rolling out healthy quick fix meal ideas daily, starting with today's Roasted Vegetable Quinoa Salad.
Easter is next Sunday. Easter candy is my nemesis. Cadbury Eggs, jellybeans. In order to even out the sugar overload and maybe help you steer clear of your kid's Easter basket, we'll be posting a few health conscious (and still scrumptious) Easter recipes. Make sure to check back later this week for those.
We are really big on farm to table food – the fresher the better. Christy stumbled upon this fabulous map from Epicurious this morning – it is interactive and helps you figure out what's in season locally. Later this month, we'll be starting a monthly feature highlighting fresh, seasonal produce. We are super excited to cook up and share some fresh recipes with you!
Remember, we are always thrilled to feature reader submitted recipes. If you have any you'd like to share, please shoot us an email at kitchen@shrinkingkitchen.com!
Cheers!
Heather