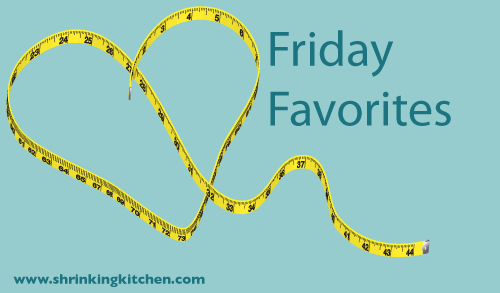 Here in the Shrinking Kitchen, we ladies have all kinds of favorites- favorite cookbook, cooking gadget, cooking tip, organizational tip, magazine, food blog, appliance, recipe(s), product, kitchen app, food article, etc etc etc.
We thought every other Friday we could share with you one of our favorites and in turn, you could share with US one of YOUR favorites.  We are always open to learning and growing and trying new things.  And who knows, because we have multiple favorites within each category, it is very likely that these same categories will pop up again in the future.
SO I bring to you…..Friday Favorites.
Today, I want to share with you one of my favorite kitchen tips.  I've shared this tip with everyone I know and I use it all of the time.  It is this:
To get the most juice possible out of a lemon or lime, cut it in half, microwave for 20-30 seconds and then squeeze.
So simple and you will positively be amazed at how much juice you get from the fruit with little effort.
Go ahead and try it.  You can thank me later!
Now it's your turn: share your favorite kitchen tip in the comments below.