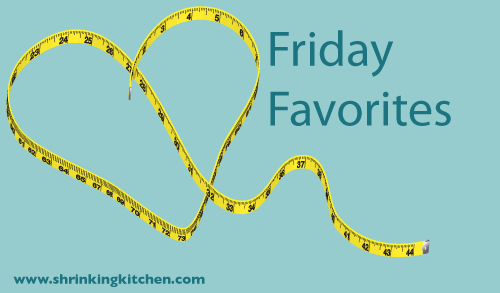 As far as I'm concerned, a well stocked pantry MUST have vinegar. And not just plain old white – you need several varieties. Personally, I always have apple cider, balsamic, red wine and rice vinegar. Not only are they vital for vinaigrettes, but I also use them in quick marinades (they tenderize meat quickly), food preservation and as a way to add quick zing to an everyday dish.
Today, I'm going to give you a crash course in this verstile condiment. It may seem elementary, but I'm telling you – vinegar is the bomb and can add amazing depth to your cooking.
First, let's cover a few different types:
White: Probably the most common in American homes. Generally, this vinegar is a little too harsh for culinary uses except for pickling. I buy huge jugs and use it in the laundry and for cleaning the house.
Apple cider: Made from apples (duh), this light brown vinegar is great for vinaigrettes and marinades.
Wine: There are a few different wine vinegars – white, red, champagne and sherry.  These vinegars bring out the natural sweetness of fruit and are also great in vinaigrettes.
Balsamic: Balsamic has become super popular in recent years. There are two types: traditional, which is aged for a long time and is quite expensive and commercial, which is also very good and what you'll most likely find in the supermarket. Balsamic vinegar is amazing with salty foods, like cheese, but also works incredibly well with strawberries and spinach.
Rice: Popular in Asian cuisine, rice vinegar has a mild flavor. It is essential in sushi preparation and can also be sprinkled in stir frys and salads.
Malt: Malt vinegar is made from barley and is very popular in the UK. I love it on fish and chips!
Now, how can you use it? Here are some great uses for vinegar in the kitchen:
Meat tenderizer: The acid in vinegar works wonders on the muscle fibers in tough meats. Use it in a quick marinade – you can leave meat in a vinegar based marinade for up to two hours. Just don't leave fish in a marinade for more than twenty minutes – it will cause the fish to go mushy.
Fish poacher – Add one tablespoon to the poaching water when poaching fish. It will keep the fish from falling apart.
Boiling eggs – A tablespoon in the boiling water will save any eggs that crack in the boiling process. The vinegar causes the egg whites to coagulate.
Buttermilk sub – When a recipe calls for buttermilk and you have none, substitute plain milk and add a little vinegar. Use one tablespoon of vinegar per cup (eight ounces) of milk. Let stand 10 to 15 minutes at room temperature until it thickens, then use it in your recipe as you would buttermilk. Milder varieties, like apple cider, works best for this purpose.

Potato whitener: Cover peeled potatoes with water and a tablespoon or two of vinegar to keep them from browning.

Food preserver: Hooray for pickles! And don't just stick with cucumbers – try beets, green beans, whatever you like!

Perfect pie crusts: Add vinegar to a piecrust recipe and the dough will be easier to roll out. (The crust may be less flaky, however.) Most recipes call for about a tablespoon of vinegar for a double crust.
Finally, a few non-kitchen uses for vinegar. Why not?
Pour about a teaspoon into a nearly empty mayonnaise jar and swish it around to get out the last of the mayonnaise.

Use it to remove berry stains from your hands.

Soak a paper towel with vinegar and place it in a smelly lunchbox overnight to remove those hard-to-get-rid-of odors.

Simmer a small saucepan of water and vinegar to remove cooking smells from the kitchen.

Pour some white vinegar and baking soda down your garbage disposal to get rid of nasty smells.
Are you a vinegar lover? Did I miss any awesome uses? Chime in below in the comments!