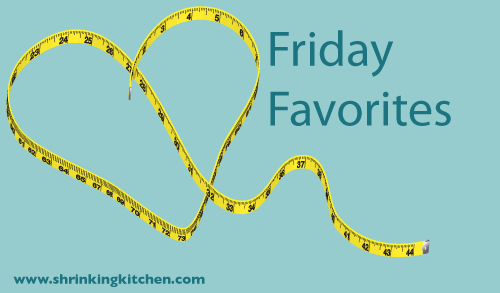 Here in the Shrinking Kitchen, we ladies have all kinds of favorites- favorite cookbook, cooking gadgets, cooking tips, organizational tips, magazines, food blogs, appliances, recipes, you get the idea…
We figured it would be fun to share with you our favorites and in turn, you could share with US one of YOUR favorites. We are always open to learning and trying new things.
This week, I'm going to share a great vegan baking substitute: flax for eggs.
You read that right.
One tablespoon ground flax seeds + 3 tablespoons water = one egg.
Here's what you do: combine flax and water in a sauce pan (you can make as many 'eggs' as you want, just remember the 3:1 ratio). Simmer for about five minutes, until the mixture thickens and is an 'egg-like' consistency. Let cool before using in a recipe. You can make a large batch and save it in the fridge for about two weeks. If you store it in the fridge, remember 4 tablespoons or 1/4 cup of the mixture equals one egg.
Use this subsititute in any baked good. Just don't try to make an omelette, m'kay?
Other vegan egg substitutes, you ask?
Banana – 1/2 banana equals one egg in a recipe for baking.

Pumpkin puree – 1/4 cup equals one egg.
Silken tofu – 1/4 cup equals one egg. Blend it into the other liquids in the recipe before adding to the dry ingredients.
Applesauce – 1/4 cup equals one egg.
What's your favorite tip? Share in the comments below!