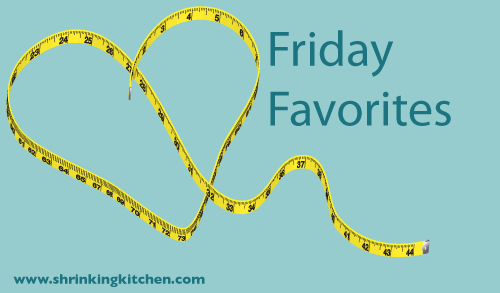 Here in the Shrinking Kitchen, we ladies have all kinds of favorites- favorite cookbook, cooking gadgets, cooking tips, organizational tips, magazines, food blogs, appliances, recipes, you get the idea…
We figured it would be fun to share with you our favorites and in turn, you could share with US one of YOUR favorites. We are always open to learning and trying new things.
Okay, here's the deal. I have a bumper crop of herbs in my little herb garden this year. I have no idea how this happened, because nothing else is growing this year (we just had our first sun a few weeks ago). I can't stand to watch any of it go to waste, but seriously, there's no way I can use the crazy amount of mint and oregano I've got on the patio. I mean, who knew about MINT? It takes over. Seriously.
I've been researching around the Internet (ahem, Pinterest) and have found some fantastic ideas for preserving herbs, which is what I want to share with you all today.
Looks like I have my work cut out for me! I definitely intend to try the olive oil method and the drying method.
How about you? Have you ever preserved your own herbs? Tell all in the comments!