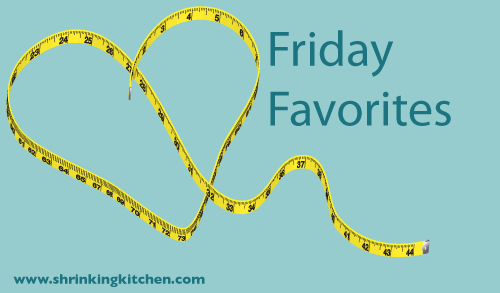 Here in the Shrinking Kitchen, we ladies have all kinds of favorites- favorite cookbook, cooking gadgets, cooking tips, organizational tips, magazines, food blogs, appliances, recipes, you get the idea…
We figured it would be fun to share with you our favorites and in turn, you could share with US one of YOUR favorites. We are always open to learning and trying new things.
So today, I'm here to talk to you about crying in the kitchen.
You know, from onions or because someone ate your last piece of chocolate.
I can usually make it through about a quarter of an onion before I start tearing up. By the time I've finished chopping the entire thing, I am red eyed, with eye makeup everywhere, blowing my nose. It's ugly.
But no more. I finally know the secret to tear free onion preparation – and I'm going to share it with you.
Are you ready (I know the suspense is killing you)?
Pop those onions in the freezer for ten minutes before chopping. No more crying!
Or, if you want, you can wear a snorkel mask. But I think the freezer is a little easier.
Do you have any super genius kitchen tips? Share with us in the comments!