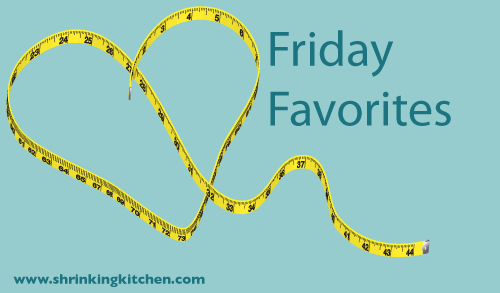 Happy Friday, everyone! Time to talk about one of my favorite things – garlic. I love it. Hardly a day goes by that I don't reach for "the stinking rose."  I fully but realize that my spouse does not appreciate my love of garlic, and I have reeled it in a bit in recent years.  But man, if I know I have an evening to myself? Tzatziki sauce, baby. Super garlicky.
So, in honor of garlic, I thought I'd share some garlic tips with you. Ready? Here we go:
Smash cloves inside a resealable plastic bag with the back of a knife. That way, your cutting board and knife won't smell.
After working with garlic, rub your hands vigorously on your stainless steel sink for 30 seconds before washing them. It will remove the odor.
When you're going to sauté garlic, slice it rather than mincing it — it's less likely to burn that way.
Always buy the freshest bulbs you can find; the fresher it is, the sweeter it will be. The best garlic has firm tissue-like skin and should not be bruised, sprouted, soft or shriveled. If you find cloves that have green shoots, discard the shoots — they will only add bitterness.
One raw clove, finely minced or pressed releases more flavor than a dozen cooked whole cloves.
When sauteing garlic, be very careful not to burn it. The flavor turns intensely bitter, and you'll have to start over.
Garlic's pungent flavor is due to a chemical reaction that occurs when the garlic cells are broken. The flavor is most intense just after mincing.
And finally, remember this: if you want to eat garlic, make sure your honey eats it too. Then no one stinks!
Do you have any garlic tips? Share in the comments!