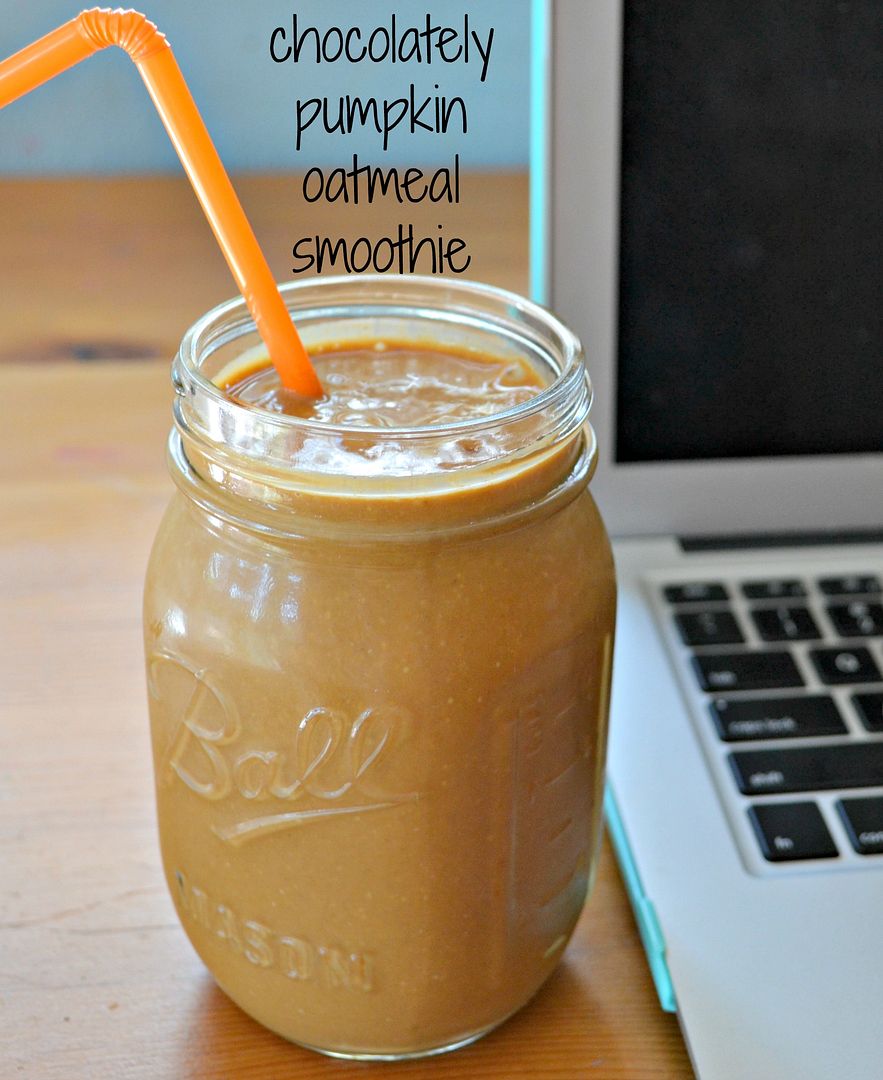 Pumpkin in April? Yes! Pumpkin is no longer relegated to fall fare. You heard it here first!
Ok. Maybe not. But seriously you guys. Canned pumpkin is a healthy staple you should always have in your pantry. It is chock full of all kinds of good stuff, including Vitamin A and fiber.
Not only is pumpkin highly nutritious, it is also a great way to reduce the fat in your favorite sauces, a delicious addition to your breakfast oatmeal and is wonderful in smoothies! Worried that you won't use an entire can in your recipe? No worries. Canned pumpkin freezes beautifully! Simply freeze it in small portions so you can pull it out when you're ready to use! (Quick hint: once it's in the bag, pat it out as flat as possible…it's easier to store and will defrost in a snap!)
Today, I've got a filling and super healthy smoothie recipe that features pumpkin and chocolate.
I've also thrown oatmeal in to make this smoothie a true breakfast in a glass. The cinnamon is optional, but you should totally try it – the flavor is subtle and unexpectedly delicious!
Extra bonus? Kids love it!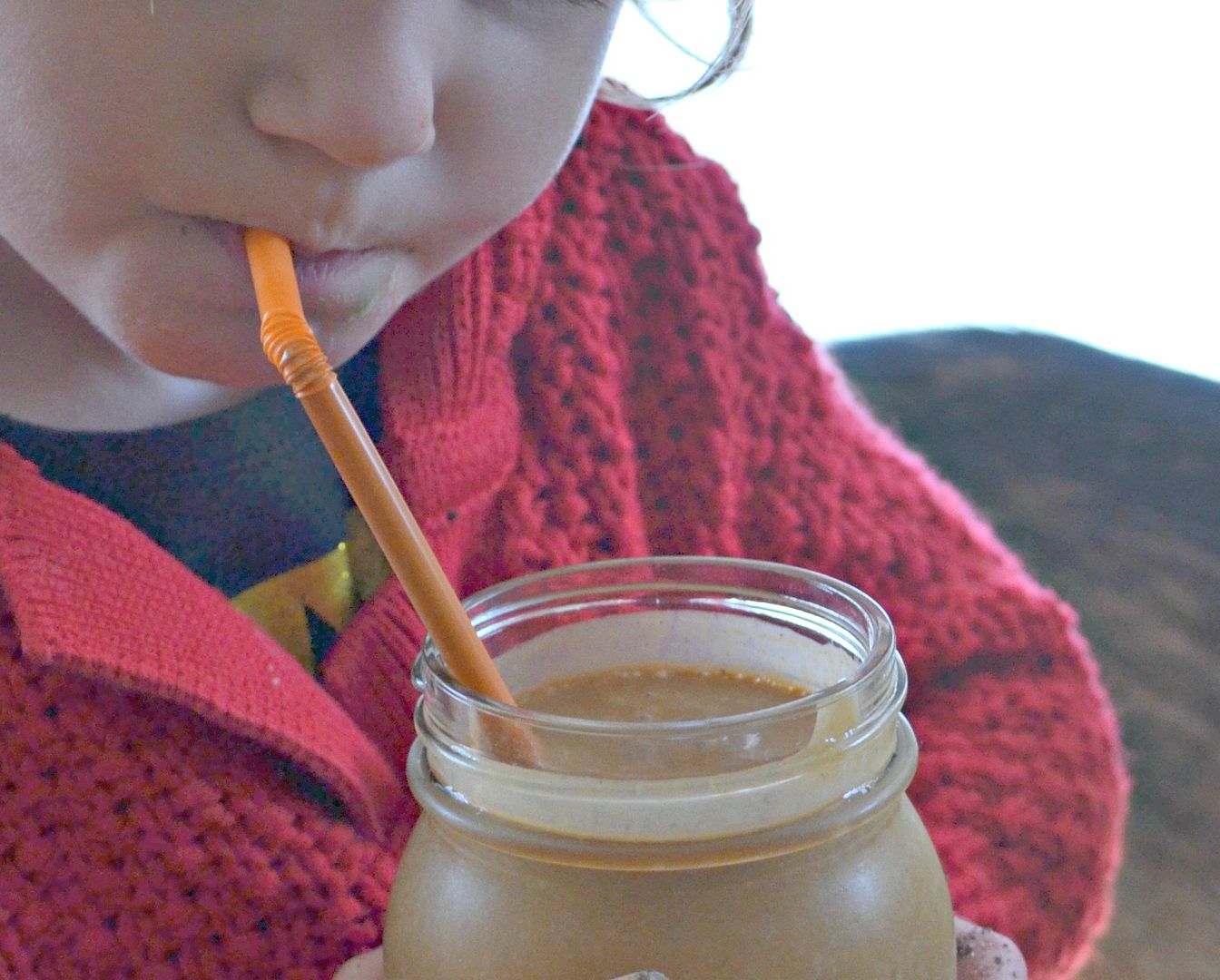 So take your preconceived pumpkin puree notions and toss them aside. Pumpkin is for year round, ya'll!
Chocolately Pumpkin Oatmeal Smoothie
Gather
1/2 cup canned pumpkin
1/4 cup rolled oats (uncooked)
2 tablespoons unsweetened cocoa powder
1 tablespoon honey
1 cup unsweetened almond milk
1/8 teaspoon cinnamon (optional)
8 ice cubes
Step by Step
Add all ingredients to a high speed blender.
Turn on the blender at low speed, slowly increasing speed until at highest setting.
Blend until all ice cubes are obliterated.
Pour into a glass and enjoy!
Nutrition
WW PP 5; Calories 238; Total Fat 5.7g; Saturated Fat 1.3g; Trans Fat 0.0g; Cholesterol 0mg; Sodium 191mg; Potassium 673mg; Total Carbohydrates 48.1g; Dietary Fiber 10.4g; Sugars 21.7g; Protein 7.2g
http://shrinkingkitchen.com/chocolatey-pumpkin-oatmeal-smoothie/
Copyright Sisterhood of the Shrinking Jeans LLC